About Us
Mondial Exports Private Limited (MEPL) was founded in 1994 to offer African importers relevant and competitive technological Indian products to meet their unique requirements. We are a reputable provider of flat steel and long steel products from India, Turkey, Ukraine and China, providing the Importers a significant competitive advantage over all the rivals.
For the last two decades, our mills and partners in China, India and Turkey have provided us with the products and services we need to meet our customers' needs.
West African Region: Gambia, Sierra Leone, Liberia, Ghana, Benin, Togo, Cameroon, Congo, Burkina Faso, Ivory Coast, Angola and Gabon.
Caribbean Region: Trinidad & Tobago, Haiti, Brazil, Dominican Republic, Guyana and Jamaica.
IOI Region: Sri Lanka, Madagascar, Mauritius, Comoros, Maldives, Runion Island and Seychelles.
South East and South Africa Region: Mozambique, South Africa, Zimbabwe, Malawi, DR Congo, Zambia, Uganda, Rwanda, Tanzania, Burundi and Kenya.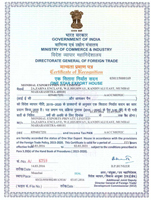 Read More