About Us
Mondial Exports Pvt. Ltd.,
is a reliable
exporter, importer, supplier and trade
r of Steel Products like
Galvanized Steel Coils, Prepainted Steel Coil, etc
to the
Markets of East & West Africa/ Indian Ocean Islands
for the past two decades since 1994.
In Africa & Indian Ocean island countries( IOI) , we are supplying Steel Long + Flat Products from India/ China/ Turkey for the steel importers of the following focused countries :
Indian Ocean Island countries - Madagascar/ Reunion Island/ Mauritius/ Comoros/ Seychelles/ Sri Lanka/Maldives
West African Region - Sierra Leone / Gambia / Ghana / Liberia / Togo / Benin/ Congo / Cameroon / Ivory Coast / Burkina Faso / Gabon / Angola
Caribbean Region - Haiti/Trinidad & Tobago/ Dominican Republic/ Brazil/ Jamaica/ Guyana
South African region - South Africa / Mozambique / Malawi / Zimbabwe / Zambia / DR Congo / Rwanda / Uganda / Burundi/ Tanzania/ Kenya
We supply the complete range of steel and building material items including Galvanized Steel Coils, Prepainted Steel Coil, etc to Africa and thus offer everything in steel from a single source.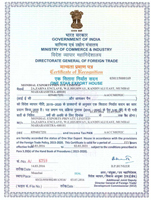 Read More